---
---
How to Make your Computer Pro-Life Friendly


Let's start with the ideal boycott of products. You would want to rid your computer of all products of companies that are supporting Planned Parenthood Inc., right? Well, most people can't do that. Why? Because that would mean you would have to replace your operating system, especially if you run MS-Windows, a product created by Microsoft. How about Microsoft Office? Can you replace Microsoft Office quickly? No? What about e-mail? Do you use Outlook? So this can be difficult. Microsoft has designed their products so that, when you use them, you become very DEPENDANT on them. And even if something else had better features, you are trained in how to run Microsoft programs. The ideal situation is to replace everything you have at once, but probably won't happen. That is why we at ProLifePC.com came up with an idea called ...
| | |
| --- | --- |
| | |
So what are "Baby Steps"? It is a process in which, instead of replacing everything, you slowly and steadily train yourself one "baby step" at a time, one computer program at a time, eventually replacing a boycotted program. For instance, take Microsoft Office for example. Have you ever tried WordPerfect or LibreOffice? They work very similarly to Microsoft Office, yet they are different enough that most people would prefer to use only Microsoft Office, because people are most familiar with Microsoft Office. The Department of Justice is not going to save you. Neither is your Senator or Congressman. You have to find the choices necessary to actively boycott Microsoft products. So co-install LibreOffice, and start using it along side of Microsoft Office. See how they compare. And eventually, you may be able to replace Microsoft Office with your favorite alternative program.
---
Here is a listing of programs that compose the "Baby Steps" software list ...

LibreOffice | libreoffice.org

An office suite that is of professional quality, yet freely available, and can open and edit most Microsoft office document files.



Firefox | mozilla.com/firefox

A multi-media web browser to use instead of Microsoft Edge or Internet Explorer.



Thunderbird | mozilla.com/thunderbird

An e-mail client program, which includes spam control filtering, and multiple e-mail account processing.



The GIMP | http://gimp.org

A program which costs $0, similar to program which costs over $500 [Adobe Photoshop(r)] to edit and craft digital images.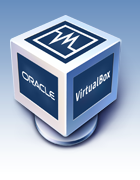 Virtualbox | virtualbox.org

A program to help you transition to Linux. Run Linux in Virtualbox on another platform, or run a licensed version of Windows on your Linux desktop.

Want to try Linux without installing it to your computer? Download some Linux Virtualbox run-time images at no-cost from the virtualboximages.com website.



Ubuntu Linux | How to Install Ubuntu 16.10/16.04 Alongside With Windows 10 or 8 in Dual-Boot

If you are a Windows user, this website may help you understand how you might make Ubuntu Linux your alternative operating system. Matei Cezar has written a guide to installing Linux alongside MS-Windows.

WARNING: You should make a backup of your data before attempting the installation of Linux. If you want to make sure Linux is installed properly and you are fearful you might break your Windows install, consult a local computer shop or expert to do the installation for you.


What is Linux?




Watch this video!
---
Copyright 2007-2017 - ProLifePC.com - All Rights Reserved

For more information on this website, please e-mail 'info AT prolifepc.com'



Disclaimer: ProLifePC.com information and links are not affiliated commcerially or non-commercially with any company, group, or individuals listed on this website. Any link on this website does not generate any income or has not been sponsered by any company, group, or individual. Any and all information on this website is for "informational purposes only."